Row towards the paradise of Areoso
Enjoy kayaking to this small, idyllic island with fine sand and crystal-clear waters in the coastal inlet Ría de Arousa and spend some hours far from the madding crowd
Areoso is a natural treasure in the middle of the calm waters of the coastal inlet Ría de Arousa, where the contact with saline water and the sound of nature will make you enjoy a couple of hours getting away from the world in land.
If you feel like sailing to an idyllic spot, here you have the perfect chance. In the Rías Baixas you will be able to go kayaking alone or in group and discover impressive landscapes in a different and exciting way.
Don´t miss ...
Areoso Beach
Deep Diving
Views of A Illa de Arousa
O Carreirón Natural Park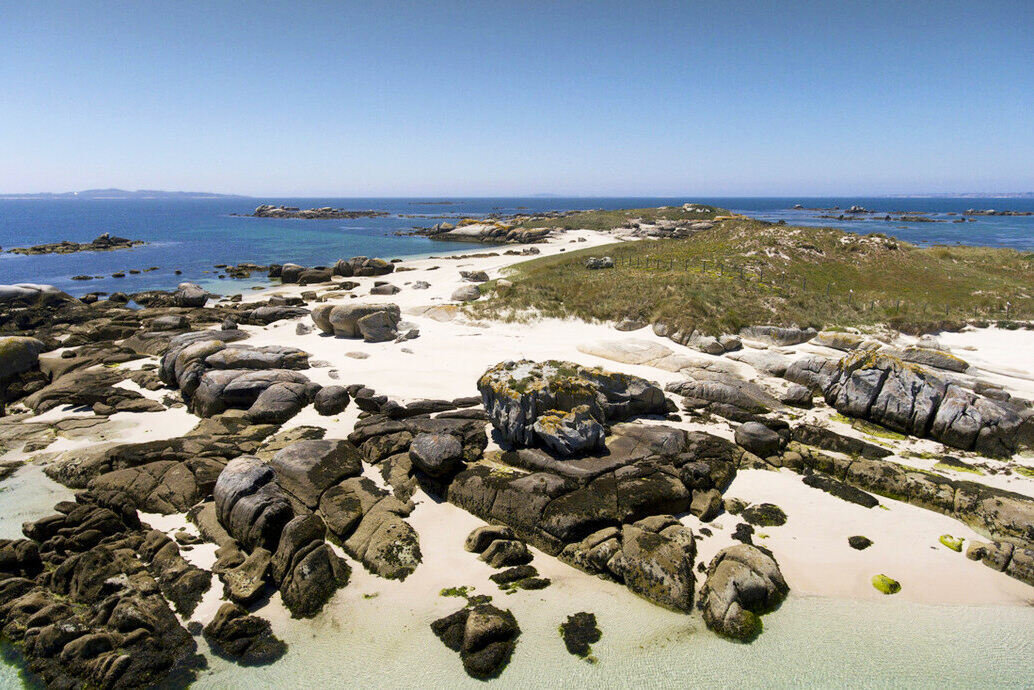 From spring to autumn there is always a good moment to learn or improve your paddling skills with one of the many specialised companies that operate in the province of Pontevedra. They will put experienced monitors at your disposal to guide you to a spectacular and unknown islet, not very frequented out of the high season.
It is one of the most special spots in the province, and you will have the opportunity to experience it at its fullest
This tranquillity will make this tour a special and essential one in your trip to the province of Pontevedra.

These small crafts are perfect to sail across the Ría de Arousa in a different way, getting carried away by the nature and enjoying the peace and tranquillity that the sea offers to those who visit this area. Moreover, if you are lucky, you could be visited by the small bottlenose dolphins that swim across our rías.
There are several alternatives to reach this protected area. You have different kayak routes to know the various points of interest around A Illa de Arousa island, like O Carreirón Natural Park, the less known coves and the shellfishing areas. You will be able to follow the route at your own pace, without noise or distractions, and it will bring you a feeling that cannot be explained. Visiting Areoso, one of the most special spots in the province of Pontevedra, is to experience Rías Baixas at its fullest.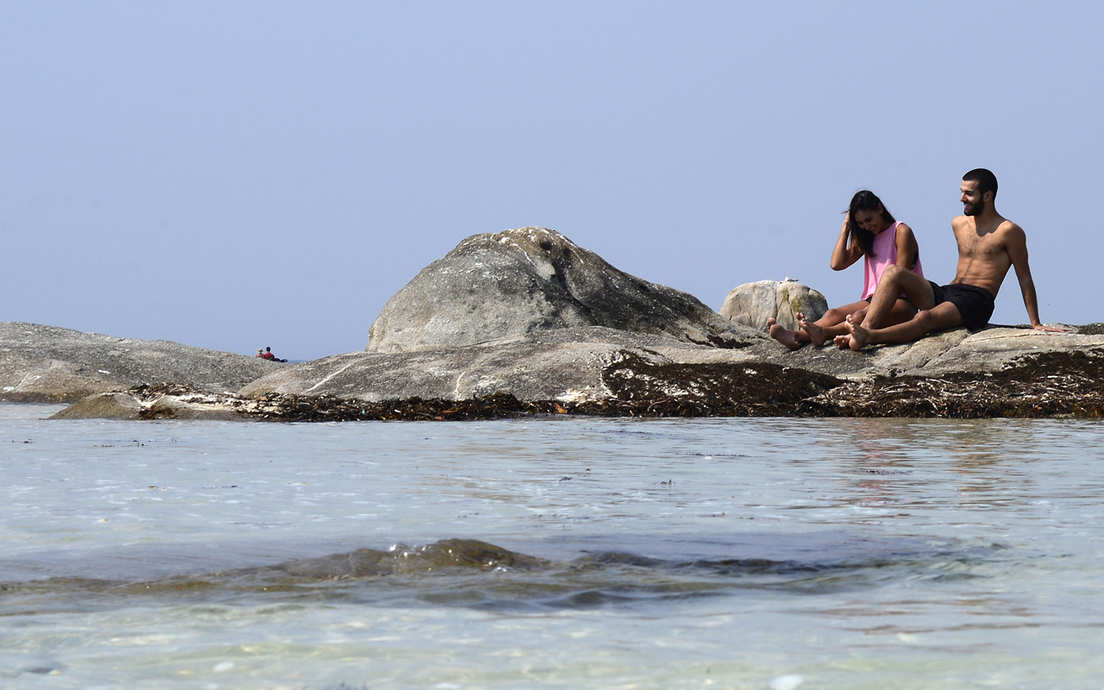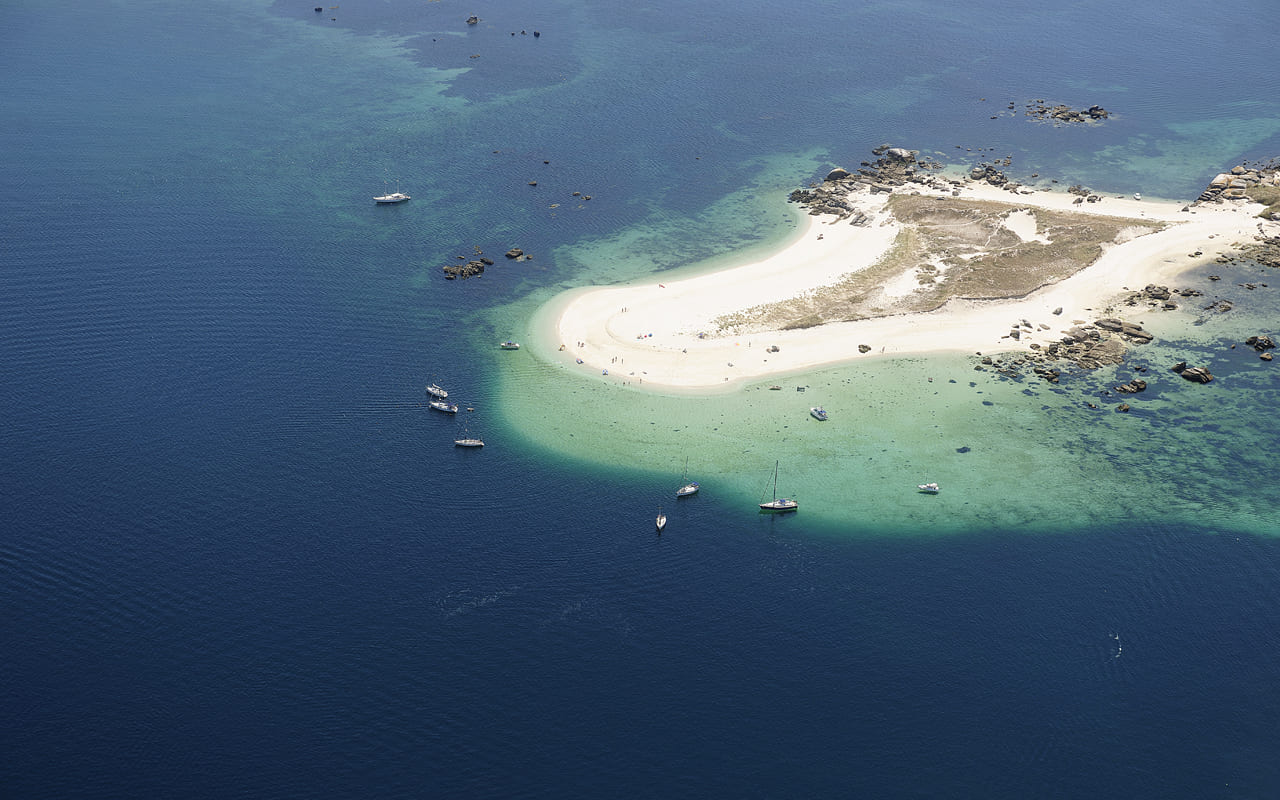 Arqueological site
In addition to its beauty and to the breathtaking views that it offers over the coastal towns of Arousa and the mussel rafts or bateas, Areoso also has potential at an archaeological level. The excavations performed there brought to light one of the most important sites in Galicia. The island has exposed five megalithic monuments and five box structures made of stone. There is evidence of occupation during the Bronze and Neolithic ages.
more ideas...