Century-old oaks and chestnut trees dominate this natural monument of Deza
The Fraga de Catasós, in the town of Lalín, is one of the most popular indigenous woods in the province of Pontevedra. This beautiful inland natural landscape, also known as the Carballeira de Quiroga, is listed as Natural Monument of Galicia and boasts beautiful and singular botanic species.
Strong oak trees and centenary chestnuts thrive in this wood in the region of Deza. Some of them are up to 30 metres tall, considered the tallest in Europe, and are nearly five metres in diameter.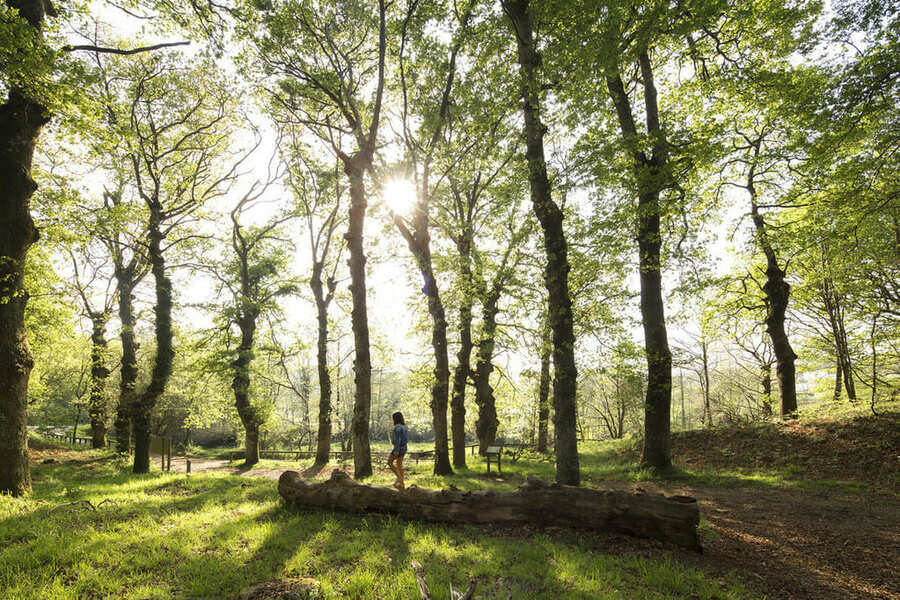 You can discover the area by following an easy circular route, perfect for hiking lovers. It can be walked in one hour and leads you to churches, mills, cruceiros (stone crosses) and other examples of the Galician traditional architecture. The chestnut trees from the places of Cardiego and Quiroga, with specimens that are more than two centuries old, stand out.
This chestnut and oak wood was once owned by the Quiroga family, who lived in the Pazo de Quiroga. This manor house can be reached from the woods by following a stunning path. In 1884, one of the members of this family married the popular Galician writer Emilia Pardo Bazán, who would later write in this pazo some chapters of her masterpiece Los pazos de Ulloa (The House of Ulloa).